Your brakes are one of the most important parts of your car so why take chances on re-built or inferior brake products? Genuine Toyota brake components are designed specifically for your car and built to the same high standards as your original parts. From brake pads to calipers, rotors, drums and shoes, Genuine Toyota brake components help provide safety and durability. Schedule a Toyota Brake Inspection, Service or Repair at Wilsonville Toyota to keep your vehicle safe.
Brake Savings Event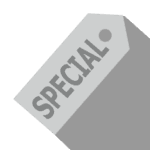 Includes: complete brake surface, pad replacement, and rotor resurface
Price: available July 1
Dates: July 1 – July 31
This July, Wilsonville Toyota will be putting on the Brake Savings Event to help you stay safe and save money. Customers who take advantage of the offer will receive a complete brake surface, pad replacement, and rotor resurface for a considerable low price.
Brake services are incredibly important. Improper maintenance often leads to rotor damage and can lead to rotors being sheared off if the issue persists; even hubs can come off in extreme cases. That's why it's critical to make sure your vehicle's braking system is maintained properly and any potential issues are resolved as soon as possible.
Although getting your vehicle inspected is the most accurate way to tell if you need new brakes, there are a number of other indicators. If you hear a sustained squealing noise while backing out of your parking space or driveway, as well as when you're braking while moving forward, your brakes likely require a resurfacing or replacement. You may also need to have your brakes serviced if you feel vibrations while braking.
Each service item in the Brake Savings Event is performed to ensure your brakes are working properly and efficiently. Our brake pads have a variety of new features that help them stay secure with minimal vibration noise. We also perform a light resurfacing to make sure your brake pads and rotors fit together as securely as possible.
More details, including pricing, will be available when the event starts on July 1.