Toyota Express Maintenance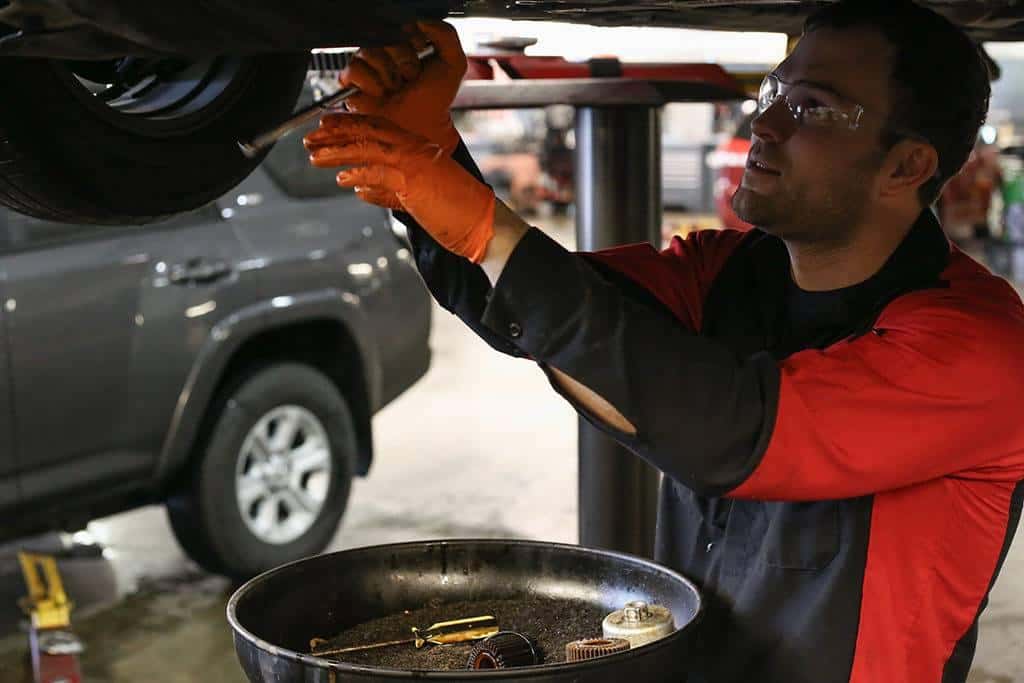 Experience TXM: Fast Service for a Trouble-Free Ride
Wilsonville Toyota knows that you barely have enough time in the day to squeeze in a phone call to the Service Center, let alone spend hours waiting on auto repair. That's why we have adopted Toyota's fast and competitively priced pit-crew approach to vehicle service, Toyota Express Maintenance, (TXM) at our Toyota Service Center. Our Toyota Certified technicians have deployed TXM to make sure your service is just as high quality as it is quick.
Here's what you get with Toyota Express Maintenance:
Oil change and Toyota Genuine Parts oil filter replacement
Inspect brake pads, discs, and rotors
Rotate tires
Inspect fluid levels and quality
Replenish fluids as needed
Multi-point mechanical and safety inspection
Available Additional Services
The TXM team approach means we can also complete many other standard services for your Toyota in a time-saving manner at a competitive rate.
Additional services include:
New tire repairs and installation
All-wheel/4-wheel alignment
Brake service (minor)
Factory recommended fluid flush
Hose and belt replacement
*Call ahead to schedule the time slot that serves you best*
Here's WHY we include these standard services with your Toyota Express Maintenance:
Oil & Filter Change
Engine oil is vital to your Toyota's well-being. Oil reduces friction between moving parts and helps remove heat from the engine. With Toyota Express Maintenance, we drain and refill your Toyota with factory-recommended oil, replace the oil filter and reset the maintenance indicator light.
Brake Inspection
As far as your Toyota's safety systems go, the brake system is one of the most important. That's why the Toyota Express Maintenance multi-point inspection includes a brake inspection. This will help to ensure that your brake pad thickness is still at a safe level.
Tire Rotation
Tires play an important role in your vehicle's handling performance, driving comfort and fuel efficiency. Our tire rotation service helps to ensure that your tires wear evenly, helping prolong their useful life. Our technicians will also reset the Tire Pressure Monitor System (TPMS) [1] light.
Fluid Inspection
During your multi-point inspection, all your fluids (coolant, brake, power steering, windshield washer, and transmission) will be checked and replenished at no additional charge.
Multi-Point Inspection
Proper maintenance helps your Toyota last longer and deliver more dependable, economical performance. With our multi-point inspection, we check your Toyota's fluids and perform a visual check of all major systems.
Remember, all services are performed by your Certified Wilsonville Toyota Service Team. For more information or to schedule your TXM service, give us a call at (855) 420-0427, or click to schedule a Toyota Express Maintenance appointment.