The All-New GR Corolla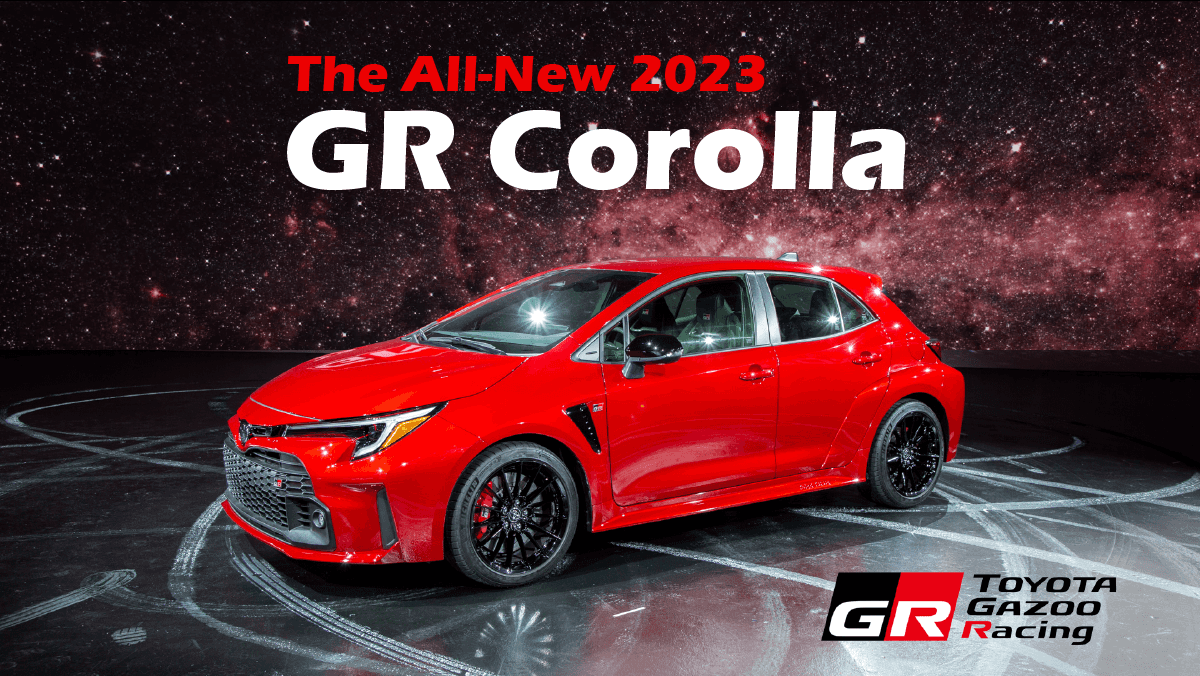 No Rain Checks
Introducing the first-ever 2023 GR Corolla.
Born from a passion of motorsports and infused with the DNA of Toyota Gazoo Racing,
this exclusively manual-transmission, rally-built hot hatch is ready for what Mother Nature serves up.
Track-tested and turbocharged with 300 hp and GR-FOUR All-Wheel-Drive (AWD), the rowdiest member of the GR family won't need a rain check.
GR Corolla is bursting onto the scene fall 2022.