Enter to Win a New 2018 Toyota RAV4 Hybrid at Our Toyota Hockey Family Day
Come by Wilsonville Toyota on Saturday, October 28, from 2:30 to 3:30 PM for our annual Toyota Hockey Family Day event! Winterhawks players Joachim Blichfeld and Brendan DeJong will be coming to our dealership in the afternoon for a variety of fun activities. They'll be signing autographs, playing street hockey with kids, and taking photos with fans.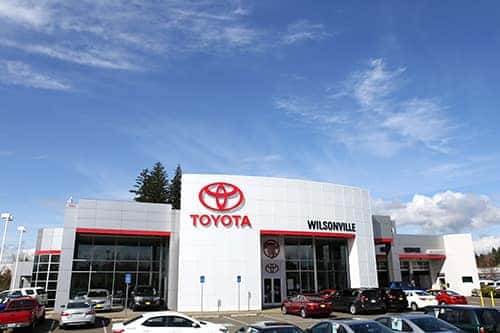 This event is instrumental in kicking off the upcoming contest for the Toyota Hockey Family of the Year. If you're not obsessed with hockey, don't fret. The Toyota Hockey Family of the Year contest provides families with the opportunity to win even if they're not the world's most knowledgeable hockey fans.
What is the prize of this contest? A new 2018 Toyota RAV4 Hybrid. Yes, you read that correctly. This is a huge prize, and contest entries will be collected at the event on Saturday in person. And the great news is that a minimum of one contest finalist will come from the in-person entries. On Sunday, October 29, an online entry period will open at winterhawks.com. The online entry period will go through midnight on Sunday, November 12.
The family who wins will receive a Toyota 2018 RAV4 Hybrid that will be awarded at the Winterhawks' Toyota New Year's Eve Game, which is against Seattle. 13 Finalist Families will be chosen by the Winterhawks for the Toyota Hockey Family of the Year. Fans will then vote for the family that they believe should win.
Even if contestants aren't chosen as a Finalist Family, all families that enter the contest at the event will be entered to win a Moda Center Winterhawks Suite Night along with a $250 food and beverage credit. That winning family will be announced once the Finalist Families are chosen.