What is The Difference Between Toyota Part-Time 4WD and Full-Time 4WD?
Between Toyota's three All-Wheel Drive (AWD) systems and two 4-Wheel Drive (4WD) systems, things can get a bit confusing. While Toyota trucks utilize what is known as "part-time 4WD", Land Cruiser and 4Runner Limited models run on what we call "full-time 4WD". You might be wondering, what is the difference between part-time and full-time 4WD? Luckily, we're here to help.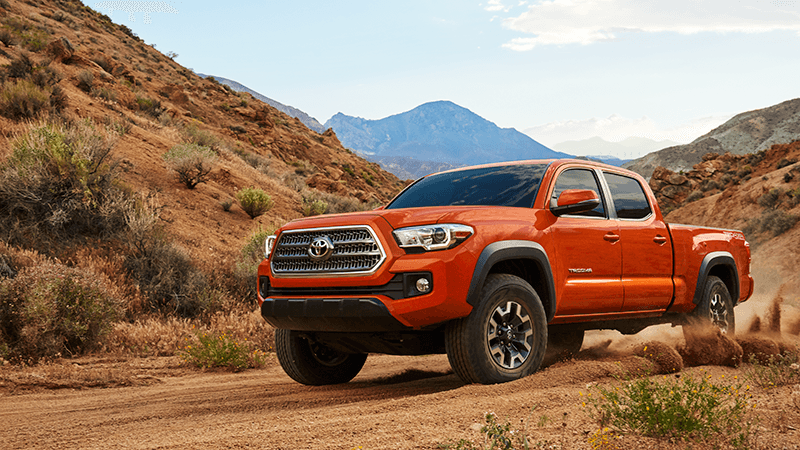 What is Part-Time Four-Wheel Drive?
To put it simply, part-time 4WD allows drivers to select the best drivetrain mode for the specific driving conditions. This gives the driver some more flexibility and control behind the wheel. In everyday driving situations, the maximum fuel economy can be achieved by keeping the truck in rear-wheel drive mode. However, when necessary, the driver can easily shift the center differential to create a mechanical lock between front and rear wheels, activating 4WD.
The main factor in part-time 4WD is that the power is in the driver's hands to make the front-rear connection whenever they see fit. It is extremely important to always shift back out of 4WD once you're back on dry pavement in order to prevent binding that can occur when the center differential is locked in high-traction driving situations.
Toyota vehicles with part-time 4WD: all 2018 and 2019 Toyota Tacoma and Tundra 4×4 models, as well as 2018 and 2019 4Runner SR5, TRD Offroad and TRD Pro models.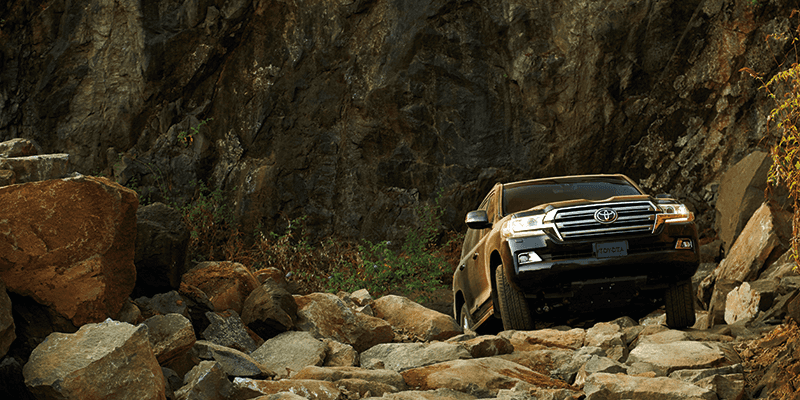 What is Full-Time Four-Wheel Drive?
Full-time 4WD basically means the vehicle is in charge of making the decisions. Vehicles with a full-time 4WD powertrain are able to shift instantly and accurately to the best drive mode for whatever the current terrain may have in store. This impressive 4WD system allows you to enjoy your drive without having to worry about switching drive modes when driving conditions vary. Full-time 4WD can get you through the driest roads and the roughest terrain without any input from the driver. Pretty cool, huh?
Toyota vehicles with full-time 4WD: 2018 and 2019 Land Cruiser as well as 2018 and 2019 Toyota 4Runner Limited models.
---
---