The Most Capable Prius Yet: 2019 Prius AWD-e
We've all heard the saying, "If it ain't broke, don't fix it." Well… The Toyota Prius definitely wasn't broke, but Toyota decided to fix it anyway. The 2019 model year Prius comes with a few minor changes and one huge improvement: an All-Wheel Drive option.
Yep, you heard that right: an All-Wheel Drive Prius! Who says you can't have your cake and eat it too? (Okay, we'll stop with the clichés now).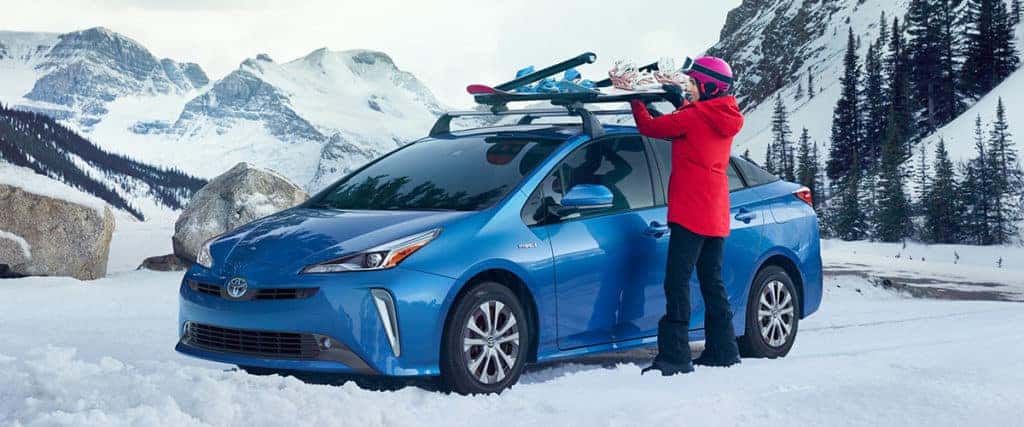 Here's what's new for the 2019 Prius:
AWD-e
Perfect for trips to Mt.Hood, or simply to get to work safely in the snowy weather – Toyota introduced the AWD-e option on the 2019 Prius model year. The same, reliable Synergy drive system is in there, but with one important addition. To power the rear wheels, a standalone electric motor is placed within the rear multi-link suspension, taking up minimal space with no compromise to cabin or trunk storage.
Prius' sweet new AWD capabilities are active full-time from 0-6 mph, in order to help gain traction and get you moving from a stop. Above 6 mph, the AWD-e system only kicks in when it's needed, and works at speeds up to 43 mph.
Additionally, the Prius AWD-e uses a nickel-metal hydride battery, which is more efficient in colder weather.
AWD-e is available on LE and XLE models, adding $1,000 and $1,400 to each trim level respectively. Prius models with AWD-e also will get new two-tone 15" wheels.
Minor Improvements on 2019 Models:
In addition to the AWD-e option, Toyota updated a few things on the iconic hybrid vehicle.
– New trim levels: L, LE, XLE and Limited (replacing One, Two and Three)
– 2 new color options: Supersonic Red and Electric Storm Blue
– Updated headlights – slightly less aggressive look
– New horizontal-shaped taillights
– Heated front seats with SofTex trim on AWD-e XLE models
– 11.6-in. touch-screen display on 2019 Prius Limited models
– Standard Toyota Safety Sense P
– Dark-themed dash replaces the outgoing model's white interior features
Check out Kelley Bluebook's First-look
Want to know more? Feel free to leave us a comment!