TIME and Ally Financial Honor Wilsonville Dealer Dave Jachter
Dave Jachter Wins National Recognition for Community Service and Industry Accomplishments at NADA Convention
(New York, NY, December 4, 2017) – The nomination of Dave Jachter, owner and dealer principal at Wilsonville Toyota in Wilsonville, Oregon, for the 2018 TIME Dealer of the Year award was announced today by TIME.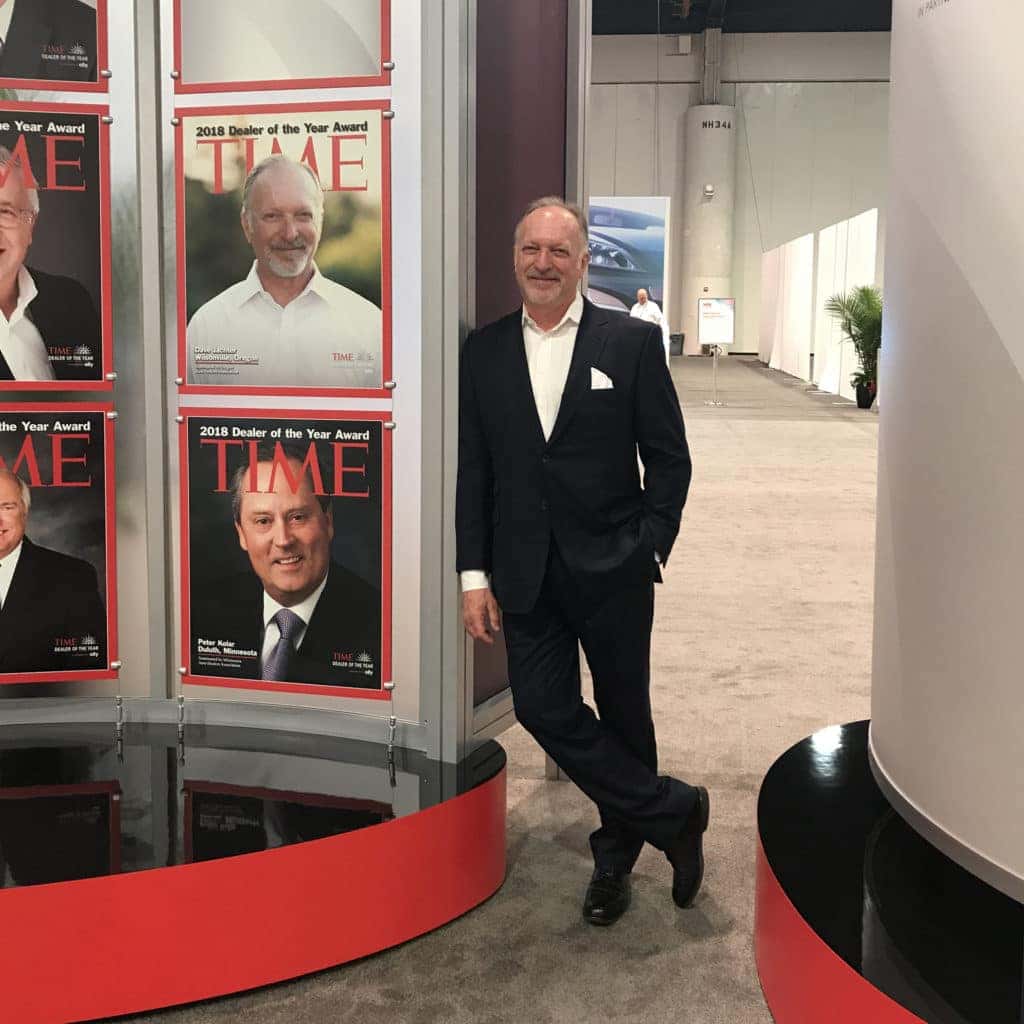 Jachter is one of a select group of 47 dealer nominees from across the country who will be honored at the National Automobile Dealers Association's 2018 NADA Show in Las Vegas, Nevada, on March 23, 2018. The announcement of this year's nominees was made by Meredith Long, senior vice president and general manager, News, Luxury & Style, TIME, and Tim Russi, president of auto finance for Ally Financial.
"We salute this exceptional group of nominees for the 2018 TIME Dealer of the Year award," Russi said. "These dealers are local pillars of strength, leadership and giving, and Ally is proud to celebrate their stories and recognize them for their commitment to 'do it right' in their communities."
In its seventh year as exclusive sponsor, Ally will recognize dealer nominees and their community efforts by contributing $1,000 to each nominee's 501(c)3 charity of choice. Nominees will also be recognized on AllyDealerHeroes.com, which highlights the philanthropic contributions and achievements of TIME Dealer of the Year nominees.
The TIME Dealer of the Year award is one of the automobile industry's most prestigious and highly coveted honors. Recipients are among the nation's most successful auto dealers who also demonstrate a long-standing commitment to community service. Jachter, 62, was chosen to represent the Oregon Auto Dealers Association in the national competition – one of only 47 auto dealers from more than 16,500 nationwide – nominated for the 49th annual award. The award is sponsored by TIME in association with Ally Financial, and in cooperation with NADA. A panel of faculty members from the Tauber Institute for Global Operations at the University of Michigan will select one finalist from each of the four NADA regions and one national Dealer of the Year.
"The most rewarding thing about my 37 years in the car business is the relationships I have built with my employees, manufacturers and the community," nominee Jachter said. "I find nothing in life more rewarding than seeing a young person with no direction in life walk in the door to make 'rent money,' and years later to see them with homes, families and successful careers with us, while lifting the reputation of this great industry."
A 1973 graduate of Middletown Township High School in Middletown, New Jersey, Jachter studied biology at the University of New Mexico in Albuquerque. His first job in the retail automotive industry was in 1980, when he joined Galpin Ford in Los Angeles, California, as a salesperson. "I decided quickly that the best way to provide for my family was to work my way up to the management level in a dealership," Jachter said.
And he did, serving in different roles at dealerships in Albuquerque before joining Enterprise Financial Group (EFG) in Irving, Texas, as a dealer development expert in 1986. Jachter left there in 1994 to be general manager of three dealerships for Cross Continent Auto Retailers and later returned to EFG. It was while working there the second time that he met Bob Lanphere Sr. and Bob Lanphere Jr. during a dealer visit at their stores in Beaverton, Oregon. The Lanpheres convinced him to become general manager of their company's Honda, Kia and Infiniti dealerships.
"The next several years were focused across the three stores, replacing members of the old management team and establishing a new upbeat culture designed for maximum results in customer satisfaction, sales volume and profitability," Jachter said.
In 2007, Jachter was awarded the Toyota dealership in Wilsonville and partnered with the Lanpheres to acquire it. He added Wilsonville Subaru in 2016 and is the dealer principal at both stores. "We implemented a 'no bull' – one person, one price philosophy, which is designed to improve the retail purchase experience," he said.
Jachter is very proud to have recently received the Toyota President's Award for the eighth time. "As someone who worked his way up from a lot porter to a car dealer, winning this prestigious recognition from the manufacturer is very meaningful to me, as this is the results of my life's hard work," he said.
His life's work also includes giving back to his community, and his most important civic achievement is co-founding the Portland International Auto Show Sneak Peek Charity Preview. "I was trying to figure out how the auto show could make our community a better place," Jachter said. "We decided to do a sneak peek preview with music, food and drinks and take 100 percent of the proceeds and support local charities. In the last six years, we have donated millions to help others not as fortunate."
He also supports many groups with yearly sponsorships and contributions, including Wilsonville Community Sharing and Food Bank; Compassion in Action Clackamas County; Home With Heroes (provides unforgettable outdoor experiences to veterans); Wilsonville High School football, basketball and dance team; area elementary schools; Neighbors for a Livable West Linn (West Linn, Oregon); Michelle's Love (helping single mothers who are going through cancer treatments); Coastal Conservation Association; Meals on Wheels, where his wife, Karen, has delivered meals for seven years; Wilsonville Boy Scouts Troop 194; and Blue Butterfly Campaign (raise money for research to find a cure for childhood Acute Myeloid Leukemia), to name a few.
Jachter was nominated for the TIME Dealer of the Year award by Greg Remensperger, executive vice president of the Oregon Auto Dealers Association. He and his wife, Karen, have four children and one grandchild.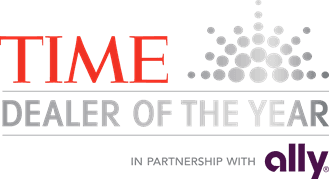 ###
About Time Inc.
Time Inc. (NYSE:TIME) is a leading multi-platform consumer media company that engages over 230 million consumers globally every month. The company's influential brands include PEOPLE, TIME, FORTUNE, SPORTS ILLUSTRATED, INSTYLE, REAL SIMPLE, SOUTHERN LIVING and TRAVEL + LEISURE, as well as approximately 60 diverse international brands. Time Inc. offers marketers a differentiated proposition in the marketplace by combining its powerful brands, trusted content, audience scale, direct relationships with consumers and unique first-party data. The company is home to growing media platforms and extensions, including digital video, OTT, television, licensing, international markets, paid products and services and celebrated live events, such as the TIME 100, FORTUNE Most Powerful Women, PEOPLE's Sexiest Man Alive, SPORTS ILLUSTRATED's Sportsperson of the Year, the ESSENCE Festival and the FOOD & WINE Classic in Aspen.
About Ally Financial Inc.
Ally Financial Inc. (NYSE: ALLY) is a leading digital financial services company and a top 25 U.S. financial holding company offering financial products for consumers, businesses, automotive dealers and corporate clients. Ally's legacy dates back to 1919, and the company was redesigned in 2009 with a distinctive brand, innovative approach and relentless focus on its customers. Ally has an award-winning online bank (Ally Bank Member FDIC and Equal Housing Lender), one of the largest full service auto finance operations in the country, a complementary auto-focused insurance business, a growing digital wealth management and online brokerage platform, and a trusted corporate finance business offering capital for equity sponsors and middle-market companies.
The company had approximately $164.0 billion in assets as of September 30, 2017. For more information, visit the Ally press room at https://media.ally.com or follow Ally on Twitter: @AllyFinancial.