UPDATE on Oregon House Bill 2017: What This Means for new car buyers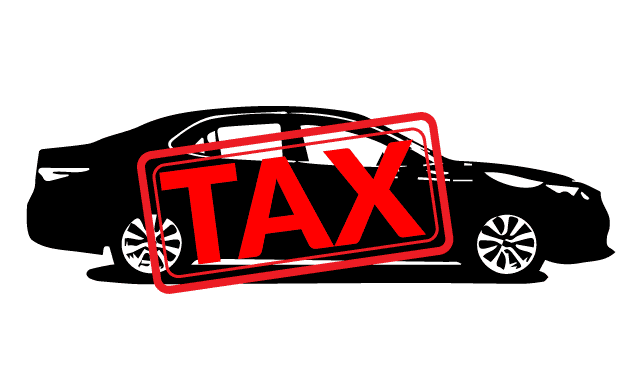 Updated Information:
The House Bill 2017 (HB 2017) will officially take effect on January 1, 2018. The $5.3 billion transportation plan includes a package of four taxes. According to ODOT, the revenues from these taxes will help reduce congestion and improve major highways and bridges in Oregon.
The first is a statewide increase in gas taxes. This tax will increase the current gas tax by 4 cents, to a total of 34 cents.
Second is a $13 increase in car registration fees. According to ODOT, the added $13 will bring the total registration fee to $56.
The third added tax is a .1% payroll tax. This tax is equivalent to $1 from every $1,000 on all Oregon employee payrolls.
Finally, the .5% vehicle privilege and use taxes, as explained in the original post below.
(Original post starts here)
As the holiday season comes to a halt and the New Year approaches, Oregon residents shopping for cars might notice two new taxes imposed on new vehicles. The House Bill 2017 (HB 2017) will be effective starting Jan. 1, 2018. In case you do not have the time to read the new bill in its entirety, we provided the cliff notes version for you here.
What does this mean for Oregon residents?
The vehicle privilege tax is a .5% tax on dealers for all new vehicle sales in the state of Oregon. This tax also applies to the sale of new trailers and RV's. The vehicle use tax, on the other hand, is also a .5% tax, although it applies to new vehicles bought outside of Oregon by someone who will intend to use that vehicle primarily in the state of Oregon. Unfortunately, this tax increase must be made up somewhere and will more than likely be passed on to consumers, as well.
What is classified as a "new vehicle"?
Under HB 2017, a "new vehicle" is defined as a car that has less than 7,500 miles and weighs less than 26,000 pounds. Used cars, even if sold by a dealership, do not fall under this category as long as their odometer reads above 7,500 miles. They will be exempt from this new tax fee.
Do these taxes apply to everyone?
The .5% tax does not apply to non-Oregon residents who purchase a car in Oregon but plan to use the vehicle primarily outside of the state. Also, vehicles sold to businesses that will use the car primarily outside of Oregon are exempt.
What about a vehicle lease?
Since the details of the bill haven't officially been finalized, we are still waiting for more information regarding leasing and whether it will be affected. Check our blog for the latest updates on leasing as well as other details rolling out soon.
Where will the tax money go?
According to the Oregon Department of Environmental Quality, the revenues from the new tax will be attributed to the "Zero Emission Vehicle Rebate Program" – which is a rebate program for Oregon residents who buy qualifying zero-emissions vehicles. The rebate program will serve as an encouragement to Oregon drivers to start driving more zero-emissions vehicles. It is expected that the tax will provide over $12 million to the Zero Emission Incentive Fund.
What these new taxes really mean
In an effort to assist with the "going green" initiative, these two taxes will be effective as of January 1, 2018. And they will translate into a slightly higher cost for Oregon residents purchasing new cars, whether the vehicle is purchased in Oregon or out-of-state. While a lawsuit has been filed in attempt to stop the tax from being implemented, dealers are required to start enforcing the .5% tax on all new vehicles sold to Oregon residents.
Revisit our blog for updates on leasing information and further details on the .5% purchase and use taxes as more information becomes available.