3 Ways to See If Your Vehicle Is Part of a Recall (and What to Do If It Is)
Recalls have a reputation for creating confusion. Since it can be difficult to track down concise information on how customers should address various recall situations we've created this page to ensure the process is presented as clearly as possible. This post focuses on Toyota recalls, but many of the principles can be applied to other brands.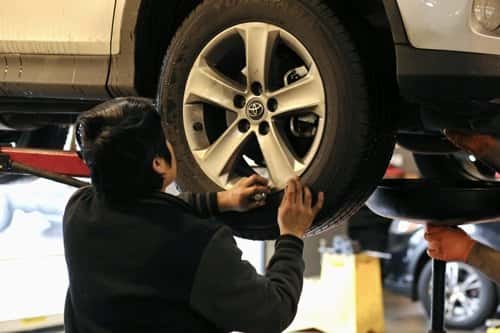 Find Your VIN Before Doing Anything Else
Regardless of which resource you use to find potential recall information on your vehicle, it's important that you have your VIN (vehicle identification number). Knowing your vehicle's year, make, and model can help, but finding recall information is much easier if your chosen resource knows exactly which vehicle to look up. VINs are 17 characters long and should be located on the lower left of your windshield as well as on the inside of the driver's doorjamb. The number should also be on your vehicle registration card, and it may also be on your insurance card.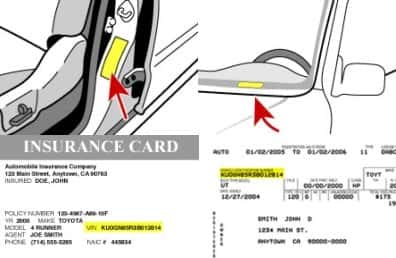 How to Find Out If Your Vehicle Is Part of a Recall
There are a variety of methods for checking if your vehicle is involved in a recall. It should be noted that if you recently heard about a recall in the news, an actionable solution may not be immediately available. It's the responsibility of the vehicle manufacturer to develop a remedy for the vehicles in question while the associated dealerships are responsible for performing the repairs after receiving the recall instructions and parts. Also, it's important to keep your vehicle registration updated with your most recent address and contact information so manufacturers can easily reach you in the case of a recall.
1. Call the Toyota Customer Experience Center
If you want to speak with Toyota directly, you can call their Customer Experience Center at 1-800-331-4331. Once you provide your VIN, they should have updates on the current status of any recalls associated with your vehicle.
2. Contact your Toyota Dealership of Choice
If you don't want to contact your vehicle manufacturer directly, you can reach out to your local dealer for help. If, for example, you call Wilsonville Toyota at (503) 582-9040 we will ask for your VIN in order to search Toyota's system for open recalls on your vehicle and proceed accordingly.
3. Use an Online Recall Resource
There are numerous online resources you can utilize to search for recall updates. For instance, recalls.gov offers in-depth recall information that can be filtered in a variety of ways. For recall information on used vehicles of various brands customers can check safercar.gov; this site is powered by NHTSA and provides the option to receive recall notifications on your vehicle. If you're seeking information on Toyota recalls in particular, you can visit toyota.com/recall and enter your VIN for updates.
How Are Recalls Regulated?
There are two types of recalls: safety and emissions. Safety recalls are opened if a vehicle's safety specifications don't match federal safety standards; they can also be opened if a vehicle contains a safety defect. Emissions recalls are typically opened because a vehicle doesn't meet emissions standards specified by the law. Safety and emissions recalls are regulated by a variety of organizations. NHTSA typically handles safety recalls, while the EPA, California Air Resources Board, and California Environmental Protection Agency deal with recalls associated with emissions standards.
Dealerships also have regulation methods to ensure their vehicles are safe to drive. For instance, technicians involved in Toyota recall remedies must hold at least one of the following Toyota certifications: Certified Technician, Expert Technician, Master Technician, or Master Diagnostic Technician.
Our Recall Policy
Every vehicle on our lot is inspected for recalls. And if one of our vehicles is part of an open recall, the vehicle is sent to its associated dealer to be fixed. We never sell Toyotas with open recalls—new or used—unless the required remedy has been performed. In fact, we often have several vehicles on "stop sale" for this very reason. It should also be noted that although Lexus is a division of Toyota, Toyota and its dealerships aren't responsible for developing and performing repairs on Lexus vehicles.