7 Tips to Preparing Your Car for Fall
Football is in full swing (with basketball close behind) and pumpkin spice lattes are finally back in season.  So, as the crisp air falls upon us, it's important to make sure our cars are as ready as we are for the fall months ahead. To help ensure your car continues to run well as the leaves begin to fall, we've created a list of 7 vehicle maintenance tips.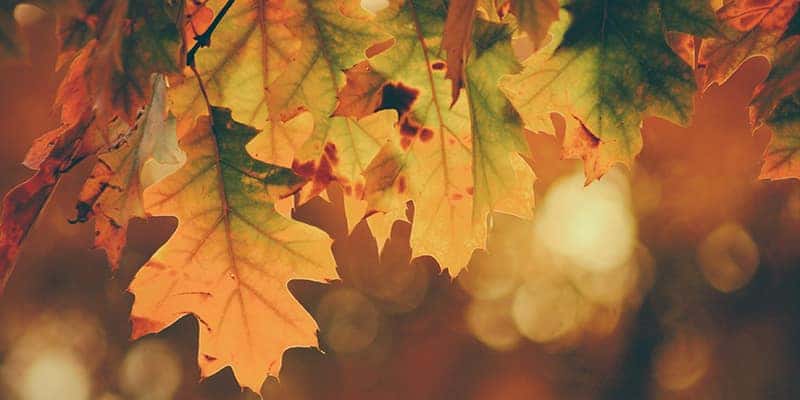 1. Fix scratches
Although fixing the exterior scratches on your vehicle may not be the first thing that comes to mind when you think about getting your car ready for fall, it is an important step. The colder months and rainfall can cause rust on these exposed areas of your car, which is even more difficult to fix than the initial scratch. Simple scratches can often be repaired with a "Do It Yourself" kit. Bring your car by the shop if your car has scratches that a DIY kit might not fix.
2. Have the battery inspected
Our cars require a little extra TLC on chilly mornings, so making sure you allow adequate time for your vehicle to warm up is extremely important. During the colder months, your car requires the full charge of the battery to start up, so having your battery checked for any rust, corrosion or lose wiring is good practice before the temperatures begin to drop.

3. Check lights
As summer fades into fall we begin to lose daylight quickly. Walk around your car to make sure all of your lights are properly working and all of the light covers are clean and don't have any cracks in them. Cracks in the light covers can cause moisture to enter, creating foggy headlights which may reduce visibility. Headlight restoration kits are available if your vehicle has hazy headlight covers, however if you'd rather not take on that task alone, your local service technician can get the job done for you.
4. Check heat & defrost functions
Making sure hot air comes out of both your heating and defrost vents will definitely make life easier and more comfortable. Check both systems to ensure they are both in working order so you can see the road ahead while staying nice and cozy.­
5. Change oil
Most newer models only require an oil change twice a year (around every 6,000 miles or so) – and the change in seasons is a perfect time to schedule your oil changes so you can easily stay on track. Dirty oil or low oil levels can cause damage to your vehicle, so staying up-to-date on oil changes is a necessity.

6. Clean out or replace mats
Now that the window-down-days of summer are few and far between, we will soon be trudging through the Oregon rain once again. Chances are you'll track a decent amount of dirt and mud into your car during fall and winter, so cleaning out your current floor mats is a good starting point. Rubber floor mats are a good investment, since they're more durable and easier to clean than traditional carpet floor mats.
7. Get winter tires ready
While you may not need them quite yet, it's time to queue up the winter tires. Your all-purpose tires carried you through the summer, but driving them through the winter could cause damage. This is also a good time to have your tires rotated to ensure even wear.
As Oregonians, we likely complained about the heat all summer, just to complain again when the rain makes a comeback. But now that summer is nearly over, ­­it's time to prepare ourselves, and our cars, for the changing seasons ahead. The steps above will make sure you're ready for everything mother nature will deliver over the next few months.
---
---