2020 Toyota Supra: A King City, Oregon Owner's Perspective
After a 20 year wait, the Toyota Supra has made an impressive comeback. With lineage dating back to the 1970's, the Supra has always been a stand-out among the Toyota lineup, until a lull in production from 1998 up until the 2020 model was released this year.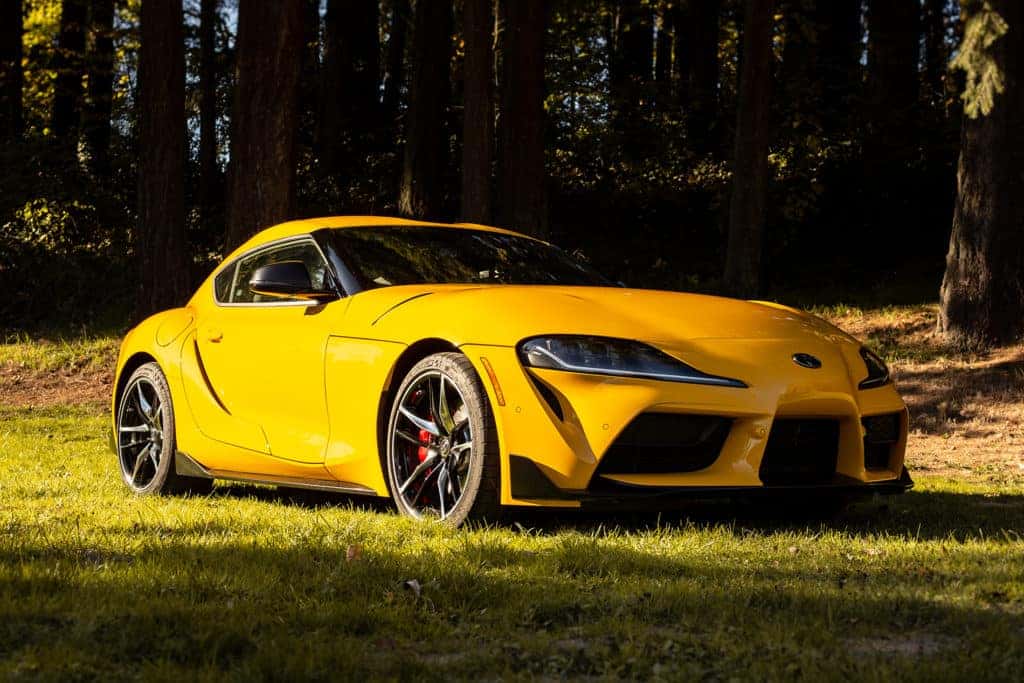 The first 2020 Supra model to make its way off the lift and onto our lot was a Nitro Yellow model that was quickly claimed by Wilsonville Toyota customer Smith Siromaskul earlier this year.
Smith was gracious enough to talk to us about his ownership experience, from 1,400 mile road trips to the crazy actions people have taken to get a good look at his new, unique sports car.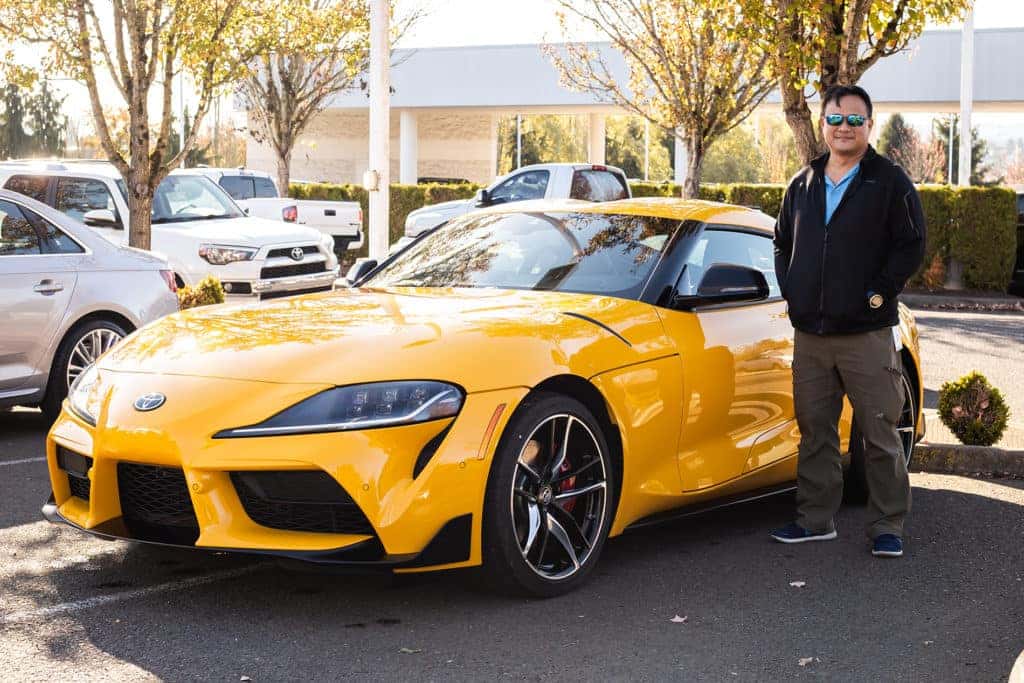 "It hides speed deceptively well," Smith said. "You look down and all of a sudden you're going much, much faster than you thought you were."
Smith took his 2020 Supra on a road trip to Boise, Idaho. He explained, "I think going on this road trip was one of the best things you can do in a new car, because you start to get a good feel of where things are and muscle memory kicks in."
Smith has owned a string of Toyotas, from Corollas and Camrys, to a handful of Celicas, and most recently, a Scion FR-S (which is now the Toyota 86). "My wife and I have always had a sports car in the family, and then something we can take off-road."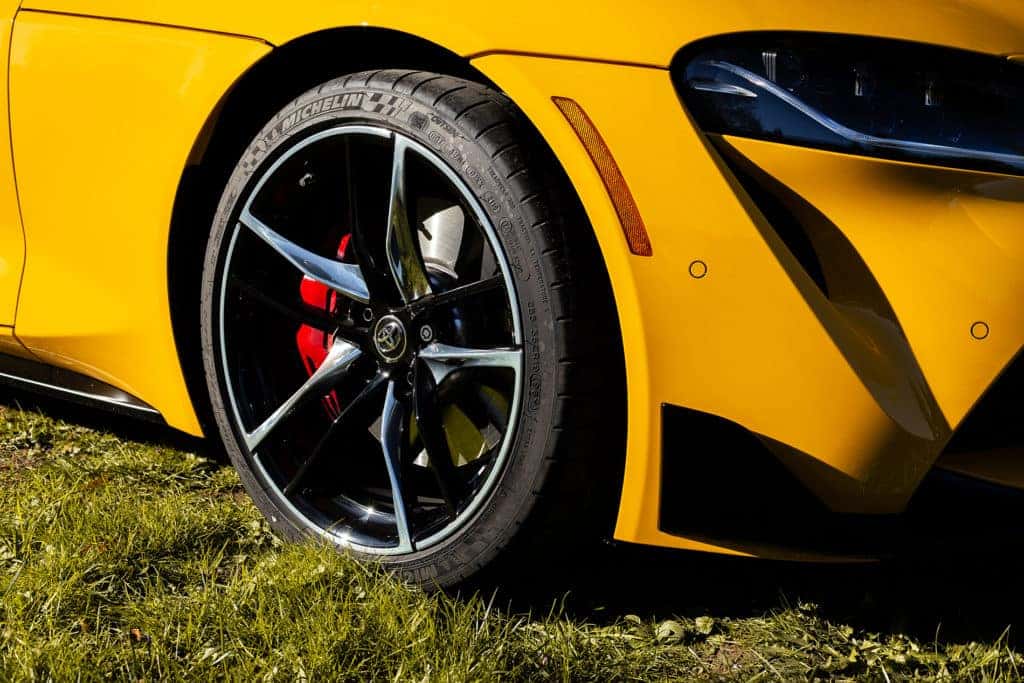 Some of Smith's favorite features are the little things – like the way the GPS shows the speed limit directly on the touch-screen display, and accounts for work zones along the route. One thing Smith didn't expect to appreciate so much are the 14-way seats. "You read about the seats, but until your ass is in one for 9 straight hours, you don't really appreciate how much more comfortable it really is."
After taking his FR-S to a couple local race tracks, Smith decided he wants to take his new Supra to his dream racetrack: Laguna Seca. "I want to see what this thing can do straight out of the box before I add anything else to it."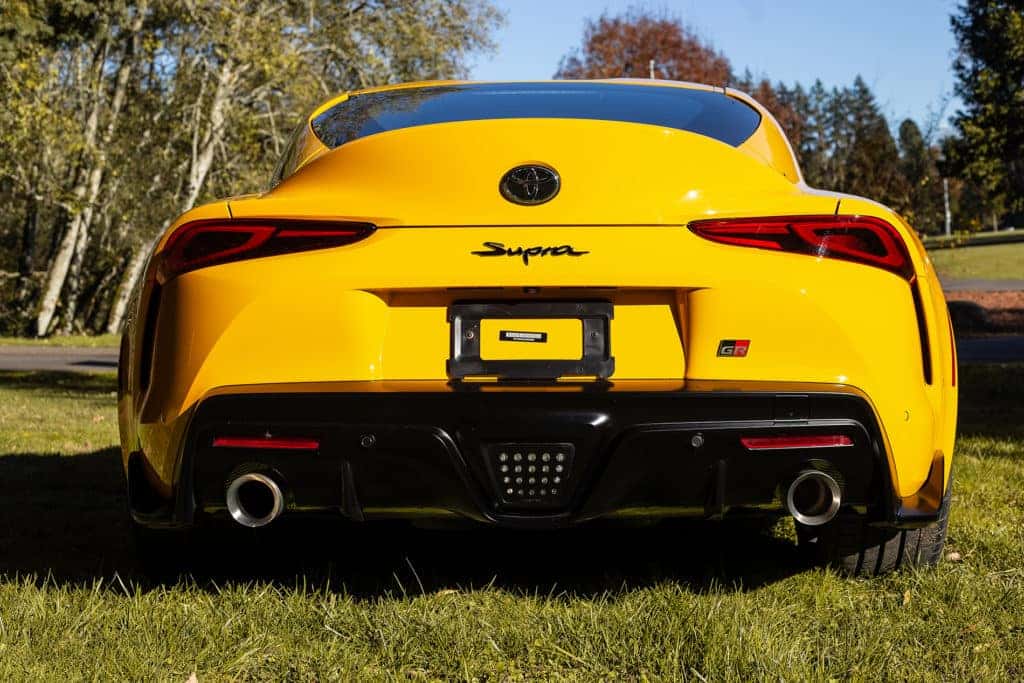 When driving a bright yellow sports car down Oregon roads, you're bound to attract some attention. "There's one thing I learned very rapidly: that car gets attention like you would not believe. And I had people doing extremely stupid things in order to get photographs. I was going down the road about 80 (keep in mind, the speed limit was 80 where I was at), I was in the middle lane and there was a guy in the right lane with a truck in front of him. He sped all the way up to match my speed, just to get a couple of shots, and had to come to a screeching halt to not basically rear end that truck. And then he slid behind me and rode the left shoulder for a while to get a different angle. It was nuts." (Please, do not do this if you see Smith driving down the street. Admire from afar.)
You can expect to see more 2020 Supra models sporting those "No Bull" license plate covers in the coming weeks. For more information, call us at (503)-582-9040.