Our Own Michael Lissman Talks OSU's NCAA Success and Captaining Beavers Baseball
Many of you know that Oregon State's baseball team has been performing exceptionally well this year and currently stands as the number one seed in the upcoming NCAA tournament. What you may not know is that one of our sales managers Michael Lissman was on the Oregon State baseball team between 2004 and 2007.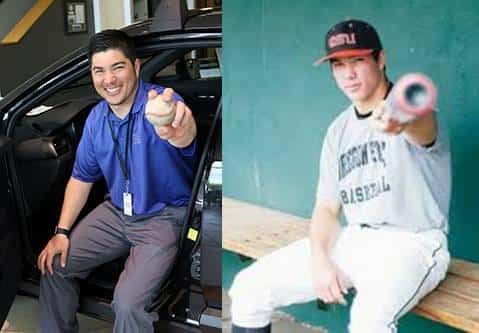 And what's more noteworthy is Lissman captained the team during three of those four years. His team won two national championships back-to-back (2006 and 2007) as well as two Pac-12 championships. Lissman was instrumental in putting the OSU team on the map, and he got to see his school open up to a wave of top recruits due to the team's success.
When imagining what the current team must be feeling, Lissman says, "It's exciting. It's nerve-racking." But, he notes, players finally get to see their hard work pay off. The Beavers tend to put a lot of effort into their small-ball tactics, resulting in a strong set of fundamentals. In fact, Lissman says the team's fundamentals were so solid when he played that he was far more excited than he was nervous come game day.
Lissman also states that although the team hasn't received a lot of national recognition, the upcoming tournament could present a turning point; he predicts the team will have some strong consecutive weekends and face only one potential loss on its way to Omaha. "They're heading down the path to have the all-time record of wins for NCAA history," says Lissman. "I think this is the year."
The Beavers will be playing the Holy Cross Crusaders June 2 at 8 PM (PT), and you can check out the game on ESPNU. Bracket details can be found on Oregon Live.