Hook Up iPhone and Android to Toyota Wi-Fi Connect on Camry, Avalon and Others
What is Toyota Wi-Fi Connect?
With the ever-so-connected world we live in, it's no surprise that we now have access to wireless internet in our cars. Keeping the kids entertained on the road has never been easier, thanks to Toyota's Wi-Fi Connect. This service provided by Verizon allows you to connect up to five devices to an in-vehicle hotspot. Wi-Fi Connect is available on certain Toyota models equipped with Entune Audio Plus and Entune Premium Audio. New cars equipped with Toyota Wi-Fi Connect will receive a 2 GB/6 month free trial (whichever comes first).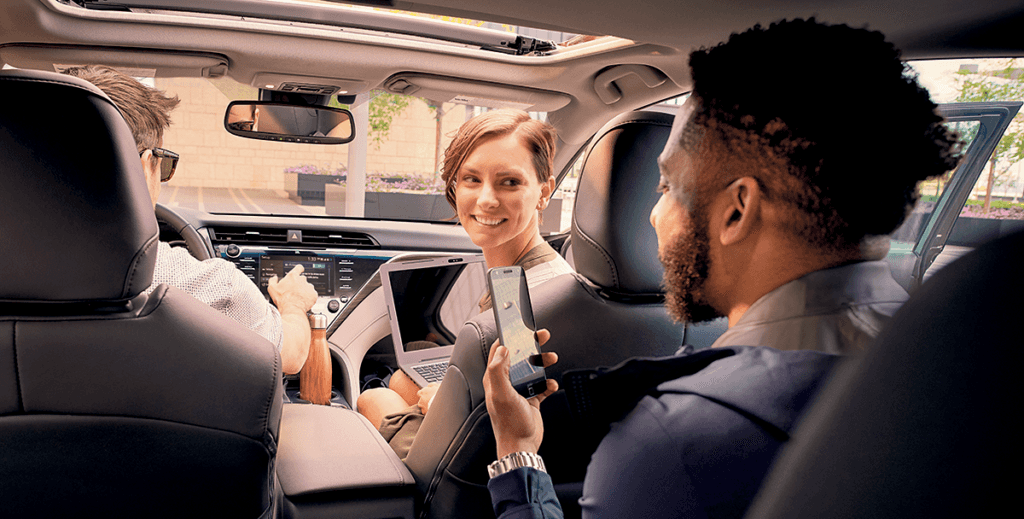 How Do I Connect to Toyota Wi-Fi Connect?
Press the "Menu" button on your vehicle's Entune head unit
Tap "Set Up" on the touchscreen display
Tap "Wi-Fi" and toggle the network to "On"
The touchscreen should now display the name of your vehicle's hotspot
On your cell phone, navigate to your Wi-Fi settings
Select your car's hotspot and enter the password
Begin to enjoy the perks of having Wi-Fi at the tip of your fingertips
How Much Does Toyota Wi-Fi Connect Cost?
While the first 2GB or 6 months of Wi-Fi Connect is free, you will be asked if you'd like to continue your service once the trial is over. If you already have a Verizon account, you can add this plan directly to that account. If you don't have a Verizon account, you will have to set one up in order to continue to use Wi-Fi Connect.
Toyota Wi-Fi Connect by Verizon plans include:
$35/month for 2GB
$50/month for 4GB
$70/month for 8GB
Which Toyota Models Have Wi-Fi Connect Capability?
For additional help setting up Toyota Wi-Fi Connect, tap "Set Up" on your touch screen display, then tap "Wi-Fi" and "How to Connect". Have more questions about Toyota Wi-Fi Connect? Feel free to leave us a comment!