Toyota Built a Prius Rally Car, And It's Awesome
Last week, Rory Carrol from Jalopnik too a short drive to the Bundy Hill Off Road Park to drive a Toyota Prius that had been converted into a rally car by a group of Toyota engineers.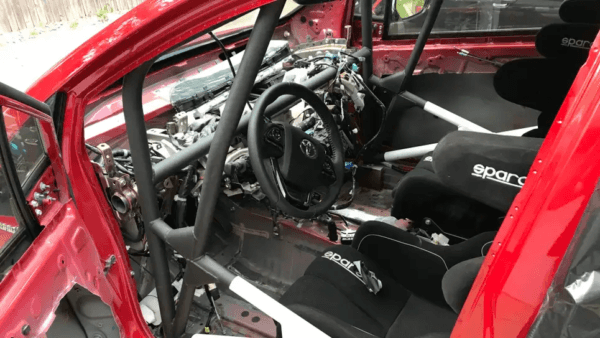 "Due to my own stupidity, I only had time to do a couple recon laps and four timed laps (one of which was the fastest of the day if you must know) but it was worth it. Now I know what it's like to try to try to flick a Prius into a corner and hang the rear end out. How many people can say that?
The car started life as a standard Prius, and despite the cool wrap, the roll cage and the big racing buckets, still basically looks like one. The area where the dash used to be is covered in a thick fabric, but the dinky little blue plastic gear selector protrudes through it, reminding you that this is going to be more of an exercise in maintaining momentum than anything else.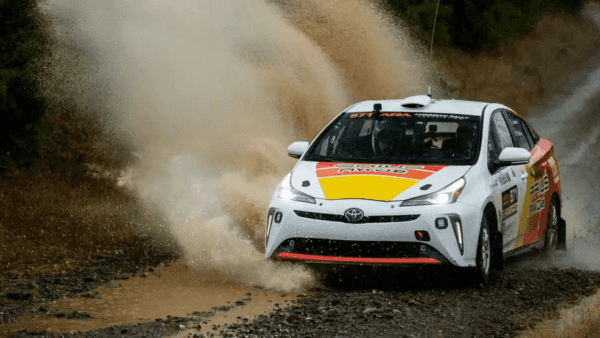 The powertrain is stock, and the rear, electric drive wheels operate like they do on the stock car, providing a tiny boost of power under 40 MPH. The team says they're trying to figure out a way to make them run all the time for rally duty, since they'd be forced to run in a class for four-wheel-drive, naturally aspirated cars, the American Rally Association calls it NW4WD.
The most significant modifications were made to the suspension. Driver/crew chief Kyle Steinkamp led development of the new Sienna's suspension, and he's doing the same for the new Tundra. His deep knowledge of the Toyota suspension parts bin allowed the team to piece together a setup that works on gravel. The front suspension is derived from a RAV4-TRD, and the rear gets parts from the Avalon-TRD and RAV4."
Be sure to check out the rest of the blog post over at Jalopnik.