What is Toyota's Bird's Eye View Camera and How Does it Work?
What is Bird's Eye View?
We've all been there: there's a spot just big enough for your car between two others. The time has come to put your handy parallel parking skills to the test. As you confidently crank the wheel to the right, you see the coffee-drinking café-goers watching your attempts through the window. Let's be honest, no matter how great you are at parallel parking, it can be a stressful and daunting task.
That's where Toyota's Bird's Eye View camera comes in. Toyota created this advanced camera system to help you parallel park and navigate in and out of tight spaces.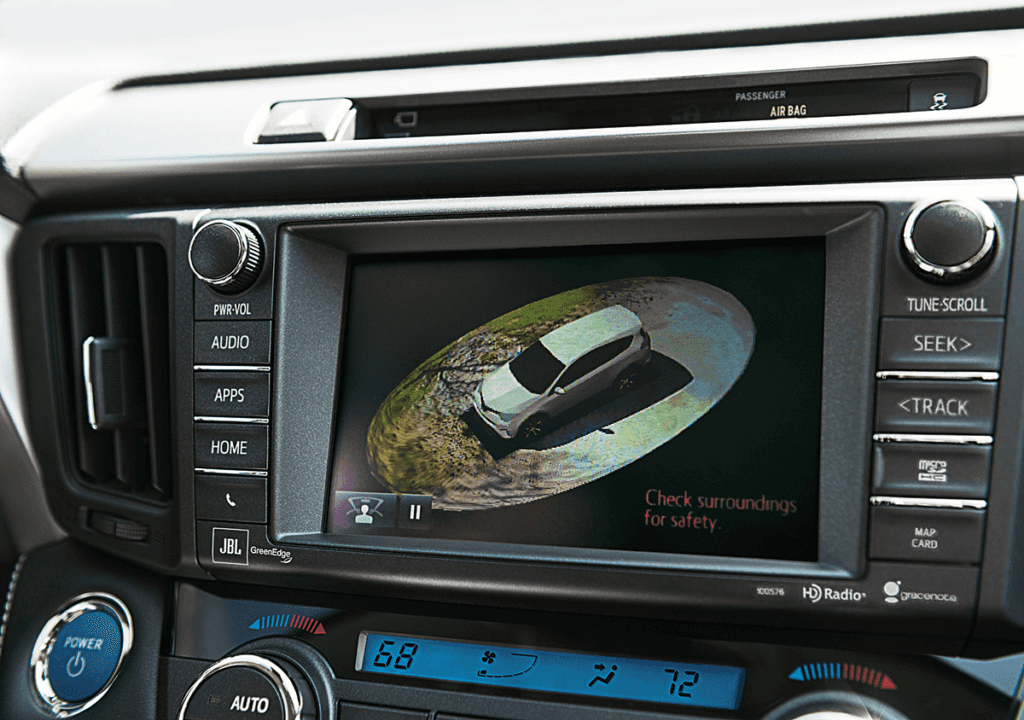 How does Toyota's Bird's Eye View Camera work?
The set of four cameras (one in the front, one in the back and one on each side view mirror) is able to create a live 360 degree view of your vehicle, allowing you a better view of what's around you.
Bird's Eye View also showcases a feature called Perimeter Scan, which shows a live 360-degree view of the exterior of your vehicle that rotates in order to help the driver see anything surrounding the vehicle.
Toyota's 4 Bird's Eye View camera locations
How to use Bird's Eye View:
The Bird's Eye View monitor system is automatically engaged once you put your vehicle into reverse. However, you can also turn the system on manually by pressing the Bird's Eye View button on your vehicle's display. Once the system is activated, there are four modes to choose from:
Bird's Eye View – this allows you to see what's in front, behind and on both sides of you all on one screen.
Split-Screen – enabling split-screen will show both the bird's eye view as well as a traditional backup camera.
Curb View – Curb view changes the camera angle to focus down along the side of your Toyota. This view was designed to help prevent scraping against curbs during parallel parking, and to easier see the lines along a parking spot.
Front View – The front view is most commonly used to see how far ahead the nearest object is when pulling into a parking space.
This "Toyota How-To" video helps break down the Bird's Eye View functions and controls a bit further.
What Toyota vehicles have a Bird's Eye View Camera?
Available on
Standard on
---
---