Which Prius Is Best for Me?
So you've narrowed your search down to the legendary Prius. You'll have to accept our sincerest apologies when we tell you that your search isn't over—there remains one crucial step in your vast, hybrid-seeking journey.  "Oh, come on!" you scream in the face of any innocent bystander unfortunate enough to be in our 10-foot radius of rage. We know. But bear with us. We'll have you recommending different Prius models to those same people you just mentally scarred in no time.
Before we get started, you should know this piece isn't a list of various Prius specifications; that dead horse has been beaten into oblivion. Instead, we want to provide readers with lifestyle-specific reasons why a certain Prius model may suit them more than another. If you're hunting for specs, all the information you need can be found by clicking on each model subheading listed below or by visiting Toyota's Hybrid Cars page and navigating to the model pages you wish to inspect.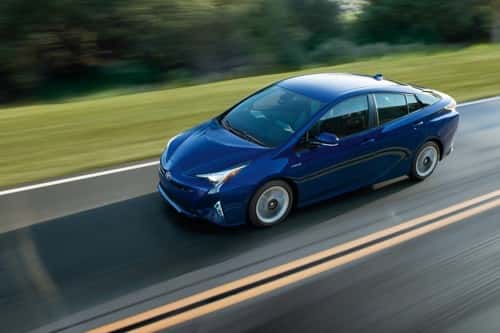 This car probably doesn't need an epic, exhausting intro (apologies to those who haven't been following automobile technology for more than a decade). The basic Prius we have all come to know and love, also known as the Prius Liftback, is a dependable hybrid option that consistently receives mountains of praise from its many owners due to its phenomenal gas mileage and safety features. While it doesn't exhibit as many specialized characteristics as its younger counterparts listed below, the Prius Liftback is an all-around great vehicle that provides drivers with outstanding versatility. Essentially, if you're a no-fuss, get-out-and-go kind of driver who likes to keep things simple, this could be your ideal hybrid companion.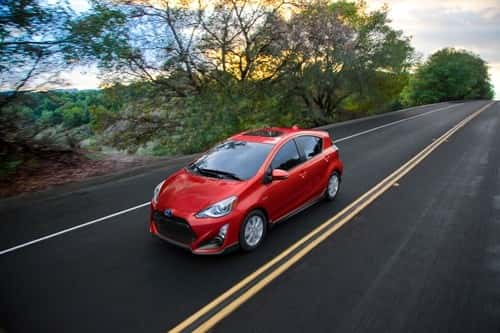 Moving on to the more specialized vehicles in Toyota's hybrid lineup, the Prius c is the most compact of all the Prius models and provides drivers with a tight, sport-oriented design. As a result, the Prius c can prove incredibly useful during cramped big-city driving that requires a compact vehicle to navigate and parallel park comfortably. So if a compact ride in an affordable package appeals to you, the Prius c deserves a spot in your pool of considerations.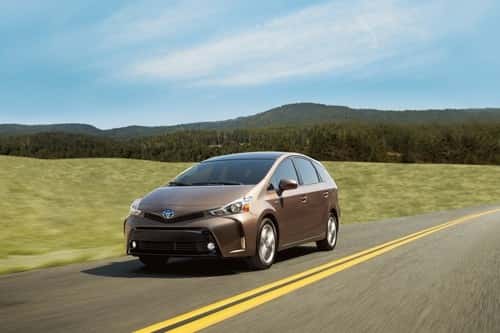 The Prius v stands in almost complete opposition to the Prius c. Instead of flaunting the benefits and abilities of a compact vehicle, the Prius v aims to please through its increased interior space. Therefore, the Prius v is well suited for adventurous drivers who require extra space for their many outdoor excursions as well as parents who need a spacious interior for their day-to-day family driving. We suppose this vehicle could also prove useful if you're the person who always ends up helping your friends move.
It may be noteworthy to some readers/drivers that the Prius v and Prius c can suffer from a marginal increase in road noise when compared to their other Prius counterparts. While this doesn't bother all drivers, some may find it reason enough to consider the Prius Liftback or Prius Prime instead.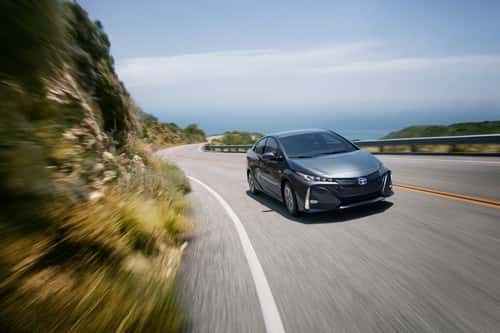 The Prius Prime is best described as the Prius Liftback's more technically savvy younger sibling. This plug-in hybrid epitomizes fuel efficiency and boasts an impressive array of advanced technology features. Simply put, if you're interested in keeping up with the latest tech as well as experiencing some of the highest fuel efficiency in the hybrid segment, you'll want to check out the Prius Prime.
In case it interests any readers to know, the Prime is generally not a driver's first Prius vehicle. Due to the inclusion of such advanced features, many drivers start with one of the other three models and, if they're so inclined, move up to the Prius Prime later in their driving careers. That being said, if you're the whatever-just-go-for-it type, we probably won't stop you. It's that fun to drive.
Our Recommendation for Most Drivers
Now that we've touched on each available Prius model, it's time to provide our all-important, Sixth-Sense-curveball of a recommendation! Just kidding. Readers expecting a bold opinion straight out of left field may be deeply disappointed because, honestly, most hybrid drivers will likely find themselves incredibly pleased with the classic Prius Liftback.
The base Prius doesn't offer many specialized functions, but as a result, it doesn't suffer from any sacrifices of utility. Instead, drivers are presented with an extremely well-rounded and capable hybrid that's adept in a variety of driving scenarios.
We hope all this information was helpful and that you're now at least one step closer to deciding which Prius is best for you.